Dear 9/11 Truth Friends and Activists,
Mark your calendars!  Boulder 9/11 Visibility is resuming 9/11 Truth meetings the forth Wednesday of each month!  See information below.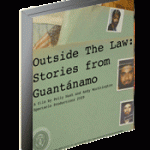 For our video presentation at this month's meeting, we are pleased to offer Outside the Law: Stories From Guantánamo. This film, which premiered at the Human Rights Film Festival in Oslo, Norway, in February 2010, humanizes the men who were deprived of the right to a trial and instead tortured for years at the hands of American military and intelligence agents.  Your view of these detainees will change radically after seeing this film.
Special guest and activist Susan Hall will join us to introduce the film and help lead the discussion afterward. See below for Susan's bio.
BOULDER [Read more…]