This month we will present the documentary film, War Promises, which gives a German  perspective on the attacks of September 11, 2001, and the so-called "Global War on Terror."  We are shown that the motivation behind 9/11 is the neo-conservative call for military "full spectrum dominance."
Harold Pinter referred to the term in his 2005  Nobel Prize acceptance speech: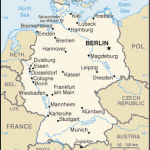 I have said earlier that the United States is now totally frank about putting its cards on the table. That is the case. Its official declared policy is now defined as 'full spectrum dominance'. That is not my term, it is theirs. 'Full spectrum dominance' means control of land, sea, air and space and all attendant resources.
We see in this film that President Obama has furthered this agenda.
A 2008 poll of 17 nations found that majorities in only nine of them believe that al Qaeda was behind the 9/11 terrorist attacks on the United States.  Middle Eastern countries are especially likely to name a perpetrator other than al Qaeda.  But even in European countries, large minorities  said they do not know who was behind 9/11.  Germany led in this sketicism of the official 9/11 narrative with 23% specifically citing the US goverernment as the perpetrator, as did 15% of Italians.  A December 2010 poll revealed that an astonishing 89.5% of German citizens doubt the official 9/11 story.
Millions of people around the world now believe that Western intelligence services, which are linked in their operations, organized the hidious attacks on New York and Washington on 9/11.
This film is about the resistance to having our own intelligence agencies perpetrating hoaxes in order to obtain resources. Please see below for details. [Read more…]