KBDI Colorado Public Television to Air '9/11: Blueprint for Truth
Saturday, August 15, 2009  –  7:00 – 9:00 pm MDT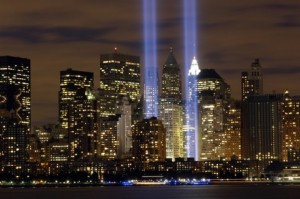 KBDI, Channel 12 will be featuring '9/11: Blueprint for Truth'  as a pledge drive fundraiser.   Richard Gage, AIA, will be at the studio for on-air interviews during this historic broadcast.
We are thrilled with this development!
However, please do not call or email KBDI.
The staff at KBDI thank you all for your calls and emails regarding the broadcasts of '9/11 Press For Truth' and the upcoming broadcast of '9/11:  Blueprint for Truth.'  As much as they would like to be able to personally respond to everyone, they cannot as the volume of grateful responses is overwhelming their small staff!
But here are things you can do that will help the 9/11 Truth movement:
1) If you are outside the Colorado area, contact your local PBS station and deliver to them a copy of '9/11 Press for Truth,' 'Zero,' and  '9/11:  Blueprint for Truth.'  Tell them of the great success KBDI Colorado Public Television has had with their pledge drive with '9/11 Press for Truth,' and suggest they screen these films.
Don't forget, this is a relationship you are building with your local PBS station.  We may soon have some guidelines for you–but you know what to do:  dress nicely, be polite, build credibility, thank them, follow up after they've had time to view the films, be patient, etc.
Look for an opportunity to volunteer for your local PBS station.
2) If you choose to support KBDI with a financial contribution when '9/11:  Blueprint for Truth' is screened on August 15, 2009, call or email and make a pledge.  Colorado 9/11 Visibility will be at the phones and delighted to be overwhelmed by your calls!
70% of KBDI's funding comes directly from the Colorado Community and mostly in the way of individual contributions — this is how they stay in business.
3) Donate anytime to KBDI!
Thank You!
Fran Shure, Tim Boyle and Michael Wolsey